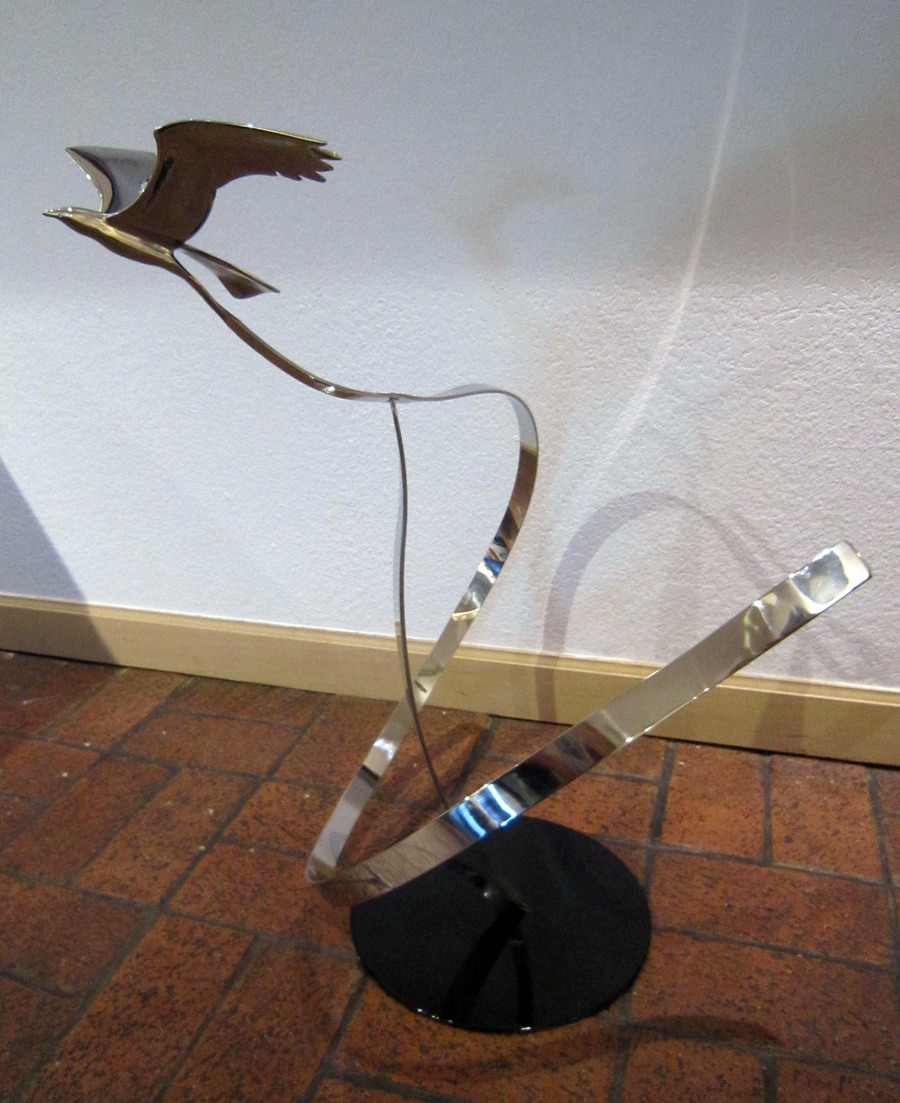 Stainless steel is Robison's main medium of expression. Hisprocess integrates fluid shapes, kinetic motion, sensual form, reflective light and rich color to transform a sheet of cold, hard steel.
Robinson's skills and understanding of metal and mechanics were honed over many years spent collecting and restoring classic Porsche sports cars, Harley Davidson, Indian and BMW motorcycles. These pursuits and a thirty-year career designing, marketing and installing large-scale air pollution control and process equipment for industrial and government projects are the foundation for the artwork he produces today.
While that background may seem unusual for an artist, his earliest memories are of being surrounded by art and antiquities. Robinson's mother was an accomplished painter; his grandparents and parents had antique shops and galleries. However, it was a distinct experience when he was twelve that sparked his future life as an artist.
In 1964 while visiting his grandparents in New York City, Robinson and his brothers were taken to the Calder exhibit at the Guggenheim Museum. To that point, whenever he entered a gallery, museum or antique shop, he was told, Boys, put your hands in your pockets and do not touch anything.
Then came the Calder exhibit. As Amos stood before one of Calders sculptures, the docent said to him, Go ahead, son, make it move; bring it to life.
The docents invitation was both a delight and a revelation. In that moment the world of art expanded to include more than objects hanging on walls or sitting on shelves gathering dust and admiration.
"Thats where it started for me as an artist. Bring the metal to life." - Amos Robinson
Remember there is NO SALES TAX when you purchase outside of Colorado. We also offer deals on domestic and international shipping through UPS/FedEx. Don't forget to ask about our Collector's Financing Program through Wells Fargo to make payments stress free.