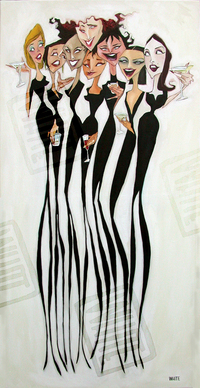 todd white art for sale

Todd's subjects come from the everyday world, but his perspective is so unusual that he alters the way we perceive people and the roles we play around each other. He studies body language, using its nuances to capture the subtleties of what people show and hide.

He was chosen from hundreds of artists as the Official Artist of the GRAMMY® Awards in 2007, the world's most prestigious music event. And in 2009, Todd was invited by Warner Bros. to contribute to a major design exhibition celebrating the 70th Anniversary of The Wizard of Oz.

Following a string of record-breaking shows in the UK, Todd returned to the US to even greater acclaim, and has become one of the worlds most collectable and successful living artists.