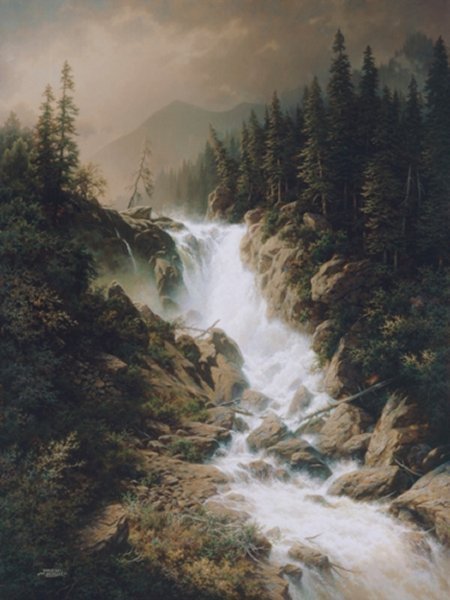 A master of the landscape, Larry Dyke has devoted his life's work to interpreting the beauty he beholds in nature. He captures not only the great outdoors, but the spiritual sense of perfection he views as God's handiwork. Each painting Larry Dyke creates carries a related Bible verse below his signature. Larry Dyke states, "When I became a full-time artist, I was impressed to put a scriptural notation on each of my paintings. It's an expression of what I think the true answer to life is."
Moreover, as a native Texan, Larry Dyke is the consummate painter of what makes the Lone Star State so unique. In addition to his beloved home state, Larry Dyke also paints scenes from his many travels, and his works have featured the countryside of the northeast to the hills of Tennessee to the rugged landscape of California.
Remember, there is NO SALES TAX when you purchase outside of Colorado. We also offer deals on domestic and international shipping through UPS/FedEx. Don't forget to ask about our Collector's Financing Program through Wells Fargo to make payments stress free.