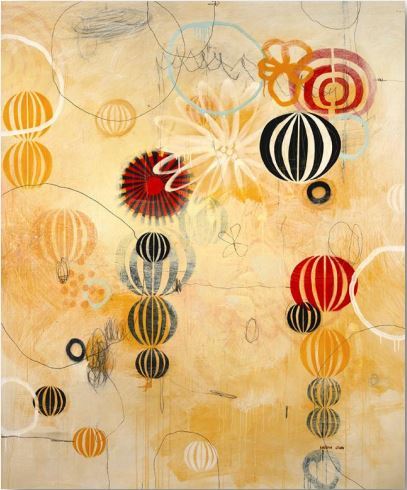 Martin Quen was born in Atlanta in 1968. His family maintained a unique balance of artistic, yet grounded values. His mother was a well-respected designer and art consultant. Art and discussions of design were commonplace in the Quen home.
From a young age, Quen studied the works of Mark Rothko, Henri Matisse and Vasily Kandinsky. Through family connections, a local Atlanta artist took a keen interest in young Quen's artistic development and helped develop his unique compositional style. This exposure to the artist's lifestyle taught Quen that creativity and artistic dreams can be realized.
At the age of 18, he became active in graffiti competitions and evolved to be a world recognized graffiti artist. He began traveling to Madrid, Miami and New York for competitions which exposed him to a great variety of styles and influences. His painting style evolved from muted pastels into a bold color palette as his graffiti style emerged. His works emphasize sophisticated compositions with bursts of color. His constant creativity showcases why he receives widespread appreciation and remains one of Deljou's most requested artists. Quen's work can be found in both national and international collections.