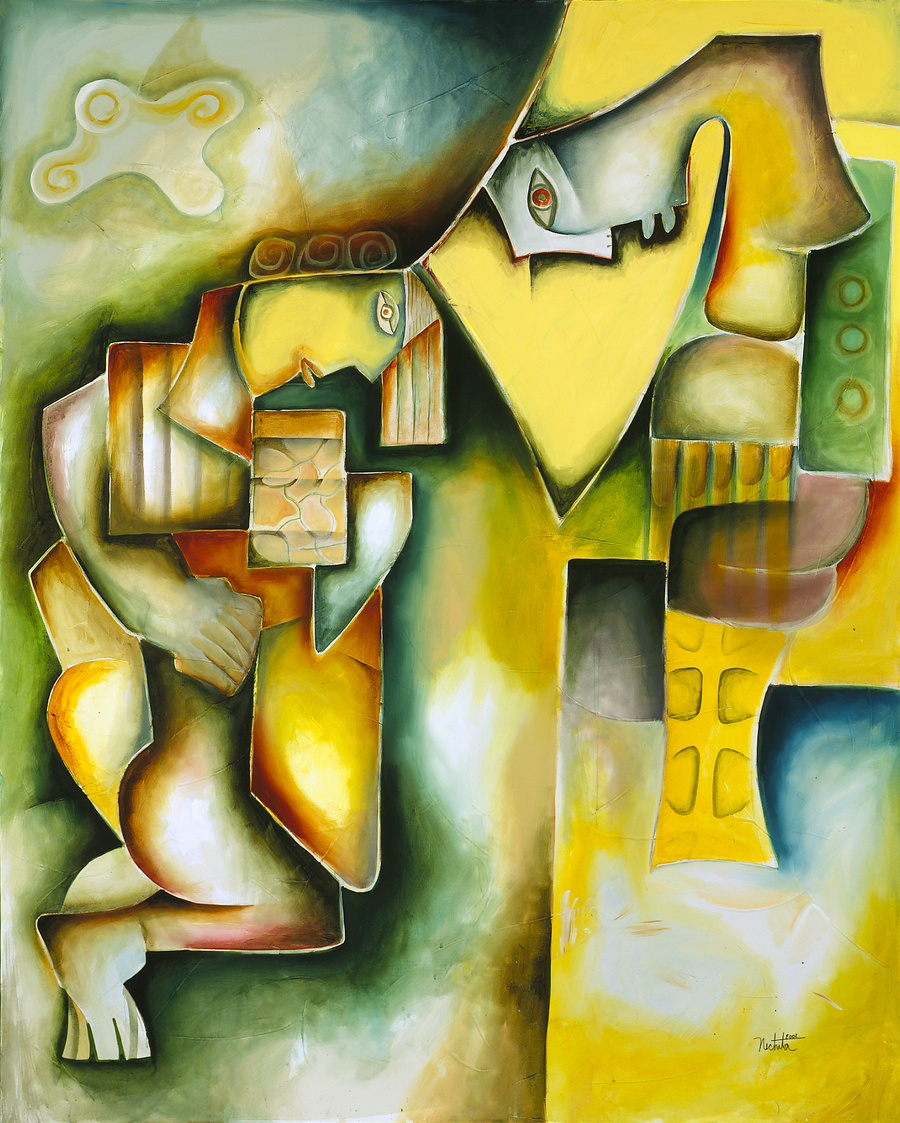 Alexandra Nechita was born in Romania on August 27, 1985. She began working in pen and ink at the age of two. By age five, she had graduated to watercolors. At seven, Alexandra Nechita was using oils and acrylics.
Alexandra Nechita's first exhibit was a one-woman (child) show held at a Los Angeles area public library when she was just eight years old. Her talent was instantly recognized as capacity crowds came to see the "petite Picasso" as the press labeled her.
Alexandra's talent was instantly recognized as crowds came to see her amazing and often monumental paintings. She attracted the attention of art critics and the media who began telling the world about this rarest of child prodigies - an artist who had mastered drawing and color, an artist who had created a visual language of her own, in a unique, lyrical, figurative, abstract manner. Alexandra Nechita's career has elevated to a level unimaginable for all but the truest of art masters. Alexandra Nechita has become one of the most recognized artists in the world.
In November of 1999, Alexandra was selected by the World Federation of United Nations to lead a Global Arts Initiative involving more than 100 Nations. She was at this time given the honorary title of Ambassador of Peace and Goodwill through the Arts from the UN. Alexandra Nechita is an active advocate of the arts as a mode of communication and supports art in schools as a tool for expression. She very dedicated to working to increase the opportunity for peaceful conflict resolution and displace the power of violence in our society, through peace-building.
Alexandra Nechita's lithographs are hand pulled collaborative prints created at Mourlot Press in Paris, France. Only the great artists such as Picasso, Chagall, Matisse, Miro and now Alexandra Nechita have been invited to work there. Alexandra Nechita graduated from UCLA in 2008 with a degree in Fine Arts and currently lives in Los Angeles.
Remember there is NO SALES TAX when you purchase outside of Colorado. We also offer deals on domestic and international shipping through UPS/FedEx. Don't forget to ask about our Collector's Financing Program through Wells Fargo to make payments stress free.